Erasing recent history to pass a Portland school bond
After a 2011 bond to rebuild and renovate Portland's public schools failed, the advocacy group Portlanders for Schools turned to our firm to work on a 2012 bond campaign.
First, we worked with the campaign committee to make sure they were building a strong partnership with key local leaders. Turning potential foes into strong supporters made the 2012 campaign feel like it was a true community effort.
Research was also key, because understanding what voters prioritized helped us find common ground. And emphasizing safety concerns proved essential—no one in Portland wanted kids or teachers to be hurt because of unsafe buildings.
Finally, we had to send a message showing the urgency of the needed fixes and how oversight would ensure the money was wisely spent.
And it worked. The bond won overwhelming with 66% of the vote. As a result, Portland's schools now have more than $482 million to make buildings seismic safe, to update science labs and ensure students across the city are receiving a 21st century education. That's what we call rewriting history.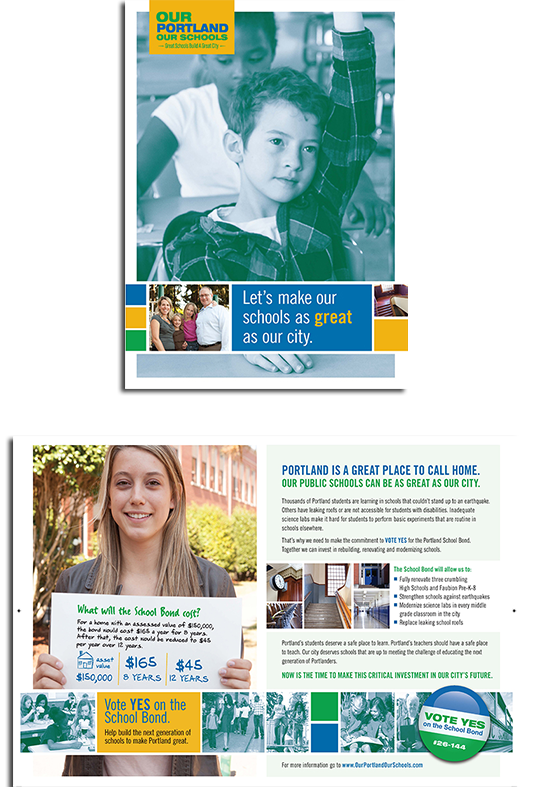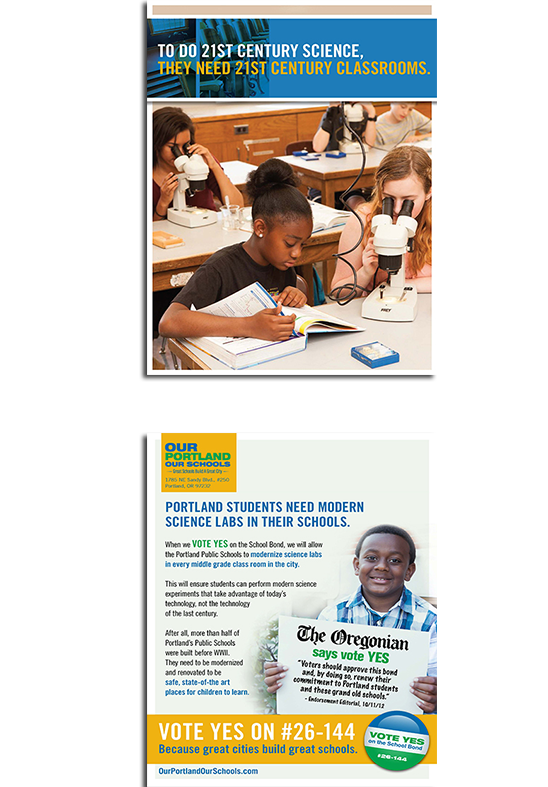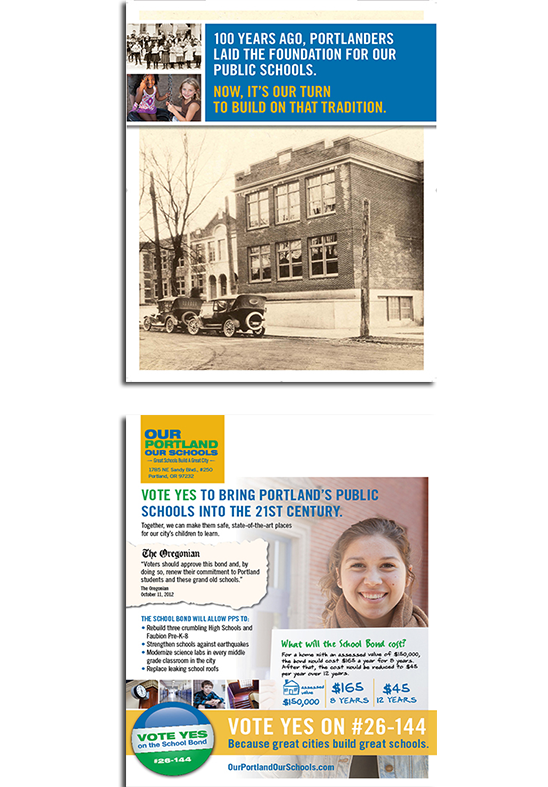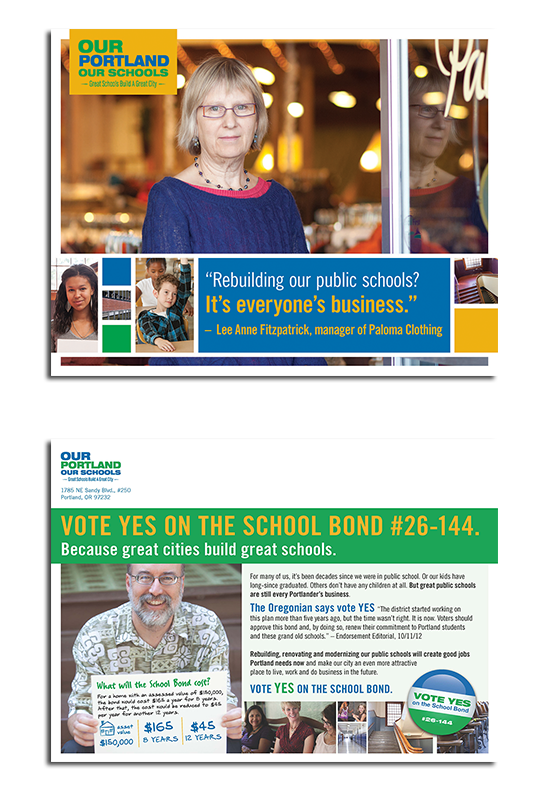 Case StudiesBeginning in 2013, our firm worked with the Credit Union National Association to create an ambitious new program to harness the power of more than 105 million credit union members and turn them into an advocacy force to be reckoned with. But first, credit...